7 British Podcasts Every Man Should Listen To
There was a time when radio broadcasts and even podcasts seemed like a lingering reminder of the past. After an initial Internet boom podcasts became resigned to the outskirts of online entertainment but over the last decade of so, championed by the likes of Tim Ferris, the format has returned with a massive bang.
If you've never delved into these treasure troves of entertainment or just fancy something new then get stuck into these A Man's Room suggestions and see what tickles your fancy…
Podcasts for Men 
The Guardian's Football Weekly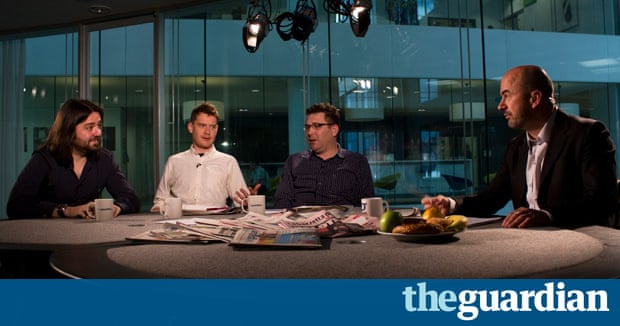 First up is an absolute podcast classic, in our eyes at least. The Guardian's Football Weekly, released every Monday and Thursday during the regular footballing season, is a must listen for fans of the beautiful game.
We know not everyone agrees with sports journalists being put on such a pedestal but this cast, including regulars like AC Jimbo, Barry Glendenning, Iain Macintosh and Sid Lowe, really do have it all. Feast your ears on tactical debates, delicious puns and plenty of opinions that steer well clear of fence sitting.
It has plenty of competitors but for us it's the best football podcast going.
Kermode and Mayo's Film Review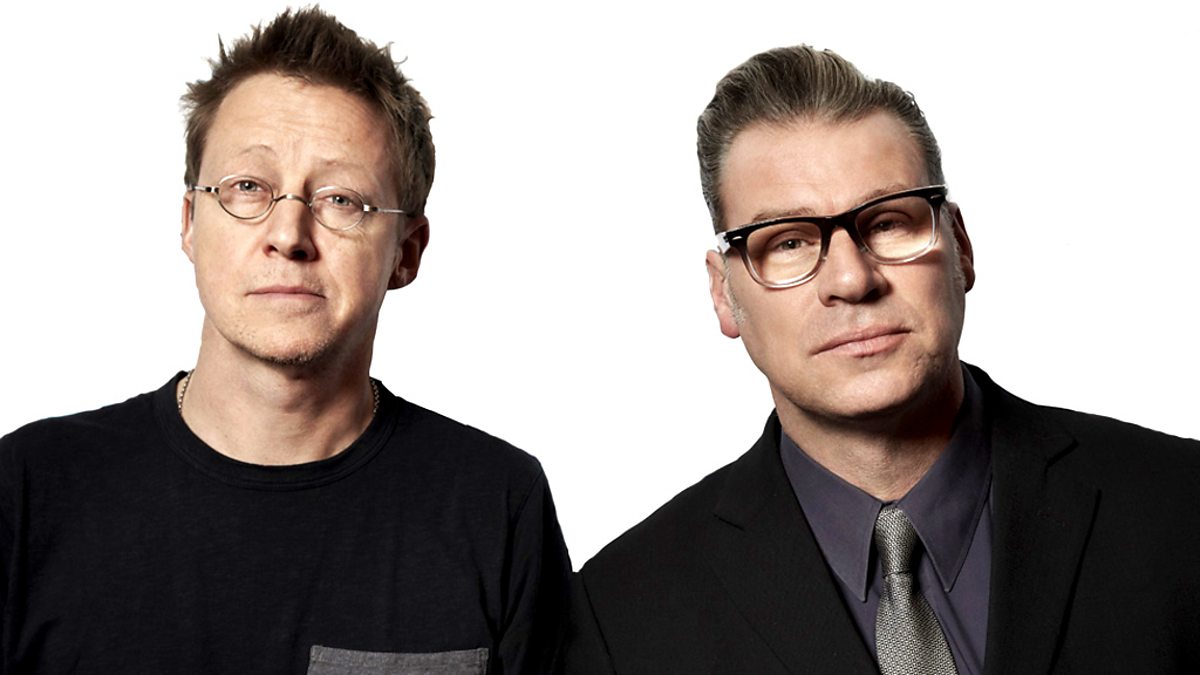 If you haven't heard of Kermode and Mayo's Film Review we're not surprised but you're seriously missing out.
Unfortunately, the BBC Radio 5Live stalwart program is broadcast every Friday from 2-4pm right bang in the middle of the working day which means most of us miss out on the live production. Thankfully the podcast saves all the good bits, trims away the fat and even throws in a few extras from time to time.
You'll get weekly reviews of new releases, a run-down of the UK's top 10, interviews with guest stars and a handpicked TV film of the week appearing on the small screen in your living room.
Mark Kermode and Simon Mayo are movie buffs to the extreme so if you're ever feeling uninspired stick on their film review to get back into the movie going groove.
Since it first aired in 1942 we think it's fair to say that Desert Island Discs is a radio broadcast of legendary proportions. Thankfully, in the advent of podcasts, you can now listen to episodes whenever and wherever you want and there's plenty to sink your teeth into.
The format is simple. Each guest is considered a "castaway" on a far away island. They are allowed to bring with them 8 records, 1 book and 1 luxury item. That's it and, due to the varied nature of the guests, it almost always makes for great listening.
Recent guests include Golden Balls himself David Beckham and Rugby Union ref favourite Nigel Owens.
You know the way the world is crazy and sometimes you just want someone to make you laugh instead of cry? Enter The Bugle.
This satirical look at life first started in 2007 and is now on episode 4019 (last time we looked)! Although it's slightly changed since its 2016 rebook we think it still qualifies as British because, a decade ago, when it first started it was American Andy Zaltzman and British man John Oliver behind the microphones.
Oliver has permanently departed (he's doing "ok" on American TV in case you haven't noticed) but Zaltzman is keeping the satirical podcast flag flying high.
United We Stand / The Anfield Wrap
It might seem slightly strange to list both United We Stand and The Anfield Wrap together but bear with us.
For anyone who doesn't know United We Stand and The Anfield Wrap are podcasts for and by fans of Manchester United and Liverpool football clubs respectively. Now you might understand the strangeness of slapping them together…
Despite their differences these respective fans and podcasts are as similar as they come. You'll get stories from mad away days, proper debates by proper fans (not those mugs on Arsenal Fan TV…) and the inside scoop from each city and team.
Maybe not for everyone, and it might seem strange if you follow another team, but they're both great listening and are refreshingly honest in the glossy world of the Premier League.
If you're more of an egg chaser than a footballer then say no more. The Eggchasers Podcast is the one for you.
As they say themselves, Rugby Union is both a brutal and noble sport and over the last few years Tim Cocker, Jonathan Beardmore and Phil Largen have kept listeners up to date with every crunching tackle and dramatic win. Whether you're looking for Six Nations debates or regular commentary on the domestic seasons look no further!
If you're feeling particularly intellectual, or just fancy a break from the constant supply of sport, then Little Atoms might be the perfect podcast for you when you're chilling in your man cave.
Science, literature, politics, arts, you name it and Neil Denny and his cast will discuss and debate it in a reasonable and intimate manner that makes for great listening.
In their own words they say "we like an elegant idea, clearly expressed" and if that doesn't entice you then maybe we're better moving on…
—
And with that we'll stop.
The podcast world is filled to the brim with different shows but finding real quality can be difficult if you don't know what you're looking for and when it comes to man cave entertainment we're all about quality.
Hopefully this list will steer you in the right direction so until next time…